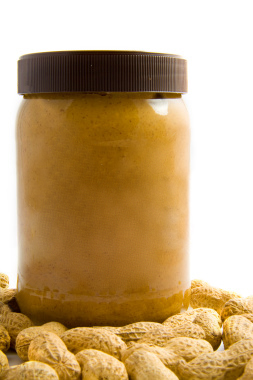 Q. Should I avoid peanut butter because it has 16 grams of fat?
A. No! About 25% of your calories can appropriately come from fat. That means the typical female athlete can enjoy 600 calories (~65 grams) of fat per day. Peanut butter can easily fit within your fat-budget.
Plus, peanut butter's fat is health-protective; it has an anti-inflammatory effect. People who enjoy peanut butter and nuts five or more times a week reduce their risk of heart disease and diabetes by more than 20%.
Perhaps you want to enjoy peanut butter twice a day? As for me, I enjoy two PB & Honey sandwiches just about every day. Yum!
Nancy
For more information about peanut butter and how to healthfully include fats into your training diet, Enjoy Food Guide for Soccer: Tips and Recipes from the Pros by Gloria Averbuch and Nancy Clark.