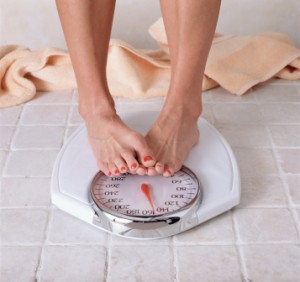 Although it is tempting to contemplate "hibernation" in winter, we aren't bears. That is, we can't just "sleep off" our excesses. Heavier food, shorter daylight hours, and cold temperatures and winter weather—all conspire to disrupt a good sports or exercise pattern.
However, an understanding of the phenomenon of winter weight gain, and a consciousness of avoiding it, go a long way in helping to prevent a seasonal yo-yo pattern in your adherence to a successful routine.
There are a lot of reasons to stay fit; weight gain is only one of them. The foundation of fitness is based on a layering effect—that is, the systematic training you do builds a fitness base that allows you to go up or down in activity, and to peak for sports events or activities (such as skiing in winter).
Here are some things to know to keep on an even keel this winter:
You don't have to abandon eating right, just because winter foods tend to be heavier. For example, you can still fill up on vegetables and clear soups, in addition to the heartier fare. Have those appetite control foods first, and you won't be ravenous for the rest.
If it's hard to get out of bed on a cold morning, do a bit of stretching and moving, even under the blankets. Open the blinds and/or get into the light as soon as you awake. In fact, get as much light as possible, since some people suffer from depression due to the dark of winter months. Drink a glass or two of water, to jump start the hydration process, which is often forgotten in the colder months. Use some of that cool water to splash on your face.
Use the bathroom scale to help you regulate your weight. You need not be religious about daily weigh-ins, but regularly charting your weight (say, every few days) will help motivate you to keep yourself "in the zone."
Dress warmly but appropriately. Wear layers so you can shed some of them after you get warm. Find a partner. People who work out with a friend, spouse or co-worker increase their chances of success by 90%, according to research.
Make full use of "integrated physical activity", that is, how can you incorporate movement, and thus calorie-burning, into your day? Park farther from your destination, speed walk instead of stroll, walk stairs, including escalators, etc.
Gyms are filled with those who resolve to get fit in the new year, but if a gym isn't in your plans, work out indoors by investing in minimal equipment or even jumping rope or jogging in place. You can also explore the hundreds of various workout DVD's.
Finally, if winter sports aren't your habit, consider exploring some form of them—whether snowshoeing after a storm hits, choosing a vacation destination with sports included (skiing, skating—or if to warm weather spots, swimming, running or tennis).